A few weeks back I made a couple of special tools to make the high pressure pump R&R easier on my T1N, seeing as there are a few other people here that own T1Ns I figure there may be a few people interested in purchasing a set of these.
There are 2 tools, one that has an 8mm allen welded to the end of it and is bent to reach around the fan blade and another to hold the fan clutch while you loosen or tighten the 8mm that holds the fan onto the clutch.
Here is what Andy had to say about the tools in my "High pressure pump removal, How to" thread,
Nice job of documenting this procedure and clever tool making.

If I may add a few tips-

These homemade special tools are a useful addition to any '02-'06 Sprinter owners tool box. They will be invaluable when performing water pump replacement, belt tensioner replacement, idler pulley replacement, crankshaft harmonic balancer replacement, etc.
Here is a pic of the 2 tools,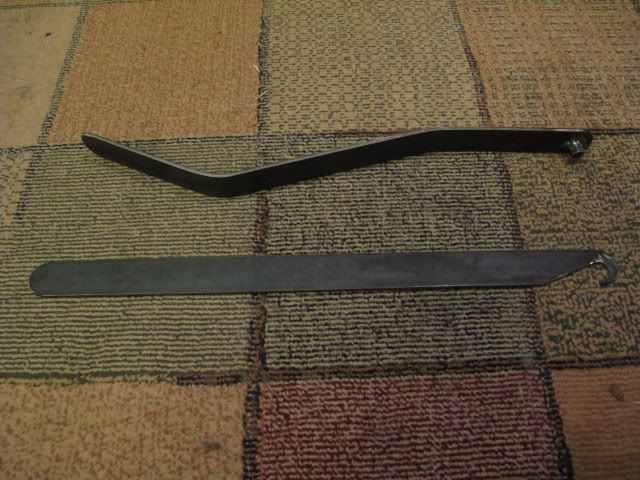 With the bend in the 8mm allen tool there is plenty of room for both your hands to work each of the tools, I can post a youtube video if anyone is interested ;-)
How much interest is there in sets of these tools if I were to make some for sale?