So after two years of fairly actively browsing and daydreaming the time has come to start my own ultimate planning and build out thread! Queue lots of sleepless nights considering different options!
We're a family of 3 ( to be 4 towards the end of the year) with two dogs (pointers) based in Scotland. Over the next year we plan to kit out a sprinter for off-grid adventuring. My wife will stop work after the arrival of our second baby and I can work remotely for nearly the entire year so we're going to rent the house out and do some more extended travelling throughout Europe. We've had a VW T5 which we converted from a panel van 4 years ago and have had some incredible trips in this (up to 6 weeks), but feel like 4 +2 dogs will be too much for a T5, particularly in the winter so want to upgrade to a Sprinter.
The build will be DIY where we will try to embrace our lack of experience as an opportunity for learning rather than frustration!
The aim is to have a camper which seats and sleeps 4, minimises the compromises for us personally and can sustain prolonged winter temperatures at high altitude (for snowboarding). It will have to haul expensive mountain bikes, surfboards, snowboard gear, toddler gear, work mostly off-grid and (obviously) look mean.
I wanted to start this thread as a depository for various options and their pros/cons to help me keep track of decisions, as well as get input from you all and perhaps it will help others in the future going through the same process. Any thoughts or comments very much appreciated!
I'll start with the base van and overall look, and add later internal layout, plumbing, electrics etc.
Base van:
NCV3
XLWB (170" EXT) would be good but they're considerably more expensive in the UK. We want a low mileage van to have some confidence that it will last given how much time, effort and money we will put into it so have decided to go LWB (170") instead. Around 40,000 miles and 3ish years old.
I'd love a 4x4 for the looks but realistically we shouldn't require 4wd and this again saves some money on the purchase and also potentially on maintenance. Plus 4x4 LWB vans seem impossible to find in the UK. It is possible to import from Europe but don't particularly want the hassle (left-hand drive for UK driving + importation hassle), or increased cost and think we can get close to the look of a 4x4 which is what we really want.
End goal is something pretty close to this:
Exterior:
Van Compass 2" lift kit. Expensive but makes the van look indefinitely cooler IMO and I want to feel it looks cool if we're spending this much money on it.
265/75/16 BFG AT's on stock steel wheels.
2wd with this set up here;
https://sprinter-source.com/forums/index.php?threads/51298/
I'd like to do an Agile Off Road kit to get an extra inch or so or lift and improve ride quality but budget doesn't allow for this currently. 2wd van with VC 2" striker lift plus the AGOff Road RIP kit here looking mean and nearly at 4x4 height (note the leaf pack from Agile replaces the lift kit so if doing both in one go you can save some money by only purchasing the striker kit for the front);
May put beefed up leaf springs on the rear if it sags under the weight. I think a 5tonne leaf spring is a straight swap...
Spec: 311 312 313 Type: 2 Leaf extra heavy duty Position: Rear Included: U-bolts and bushes Notes: Free next day delivery
leafsprings.co.uk
Air suspension seems to be a poor choice with potential for air leaks...but open to opinion/ideas on this.
Polyvision Aero double glazed pvc windows (chosen over glass for insulation, ability to have open whilst raining and built in curtain/fly screen). I think these can lock whilst open an inch for airflow in the summer to the rear whilst driving. Seem the same as the Dometic windows but considerably cheaper. I can't find many reviews of these so any thoughts appreciated, particularly whether they are the same quality as the Dometic S4/5/7 range.
Come recommend by Magnum's as a great modern alternative to the Seitz S4 windows Polyvision windows have been used for a number of years by the professional manufacturers, we have now assembled them as a complete kit ideal for use on panel van conversions Polyvision Aero have a modern stylish...
magnummotorhomes.co.uk
Plasti-dip spray for paint protection/rust/look. Thinking camo-tan. UK company here with gun and paint looking to be about £1k;
https://www.matt-pack.co.uk
Summary and review here;
https://www.explorist.life/full-body-plastidip-diy-sprinter-campervan/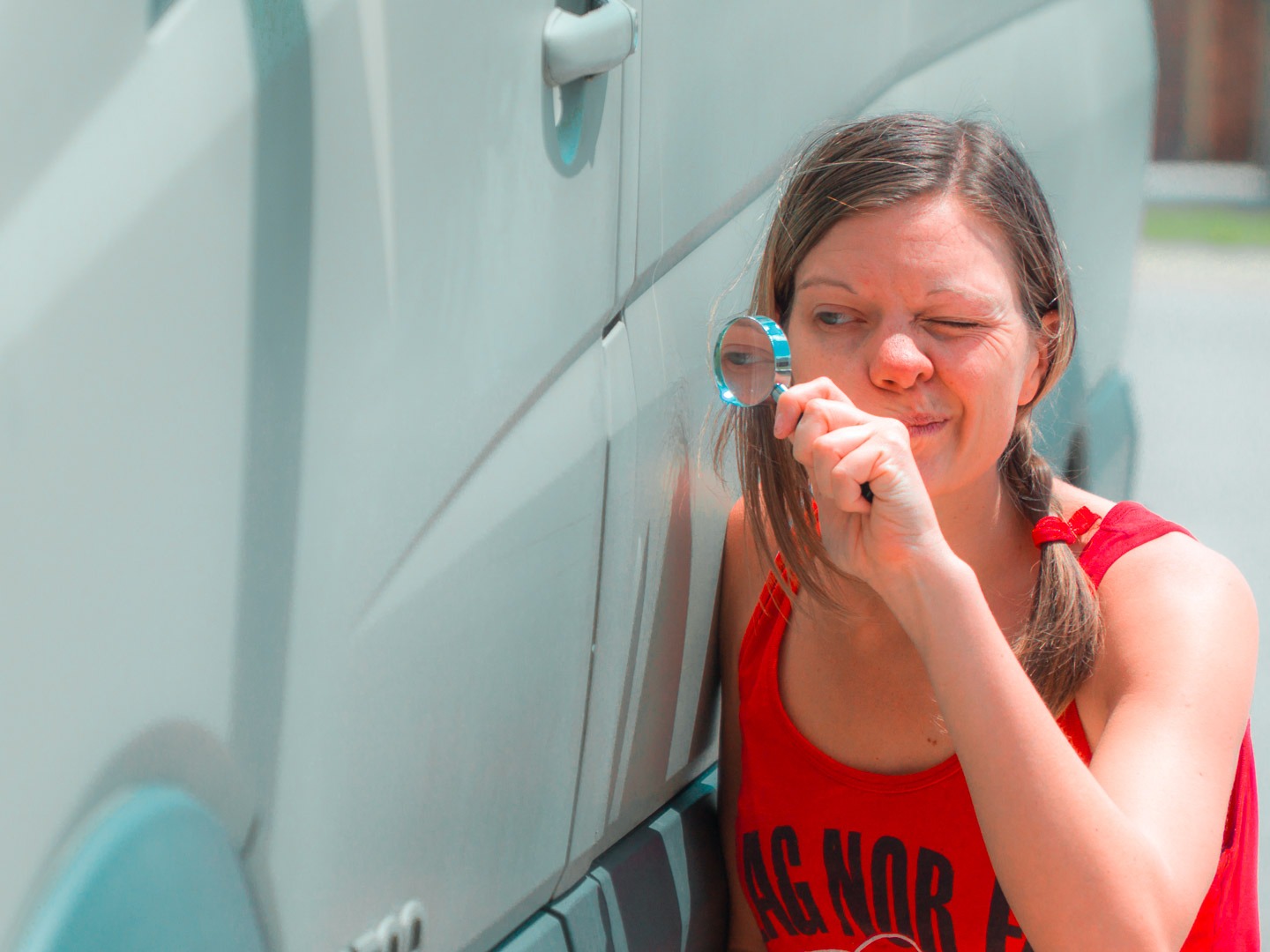 Plasti Dip is essentially a spray on vinyl wrap. Here's how it's held up after a year of abuse on the road:

www.explorist.life
Hoping for this kind of colour finish, to roughly match the opening photo;
Last edited: