Someone asked about the DPF bracket that I had replaced. I realized it wasn't clear in my write-up, and I had posted most of the details in a thread specifically related to cracked DPF brackets.
Anyway, back in summer 2017, after reading about cracked brackets, I crawled under the van to see what mine looked like. I was somewhere just past 100K miles or so, and basically 7 years old at that point. Sure enough, the bracket was indeed cracked. It had started at the bottom and propagated up to a small hole near mid-height. The crack is circled in RED. I ordered a replacement, shown here, and they had added a strap to bridge the problem area, shown by the RED arrows. So I swapped it out and haven't paid much attention to it since. I think I even have an extra because I ordered two to see if I could get one as fast as possible because we were heading out on a trip.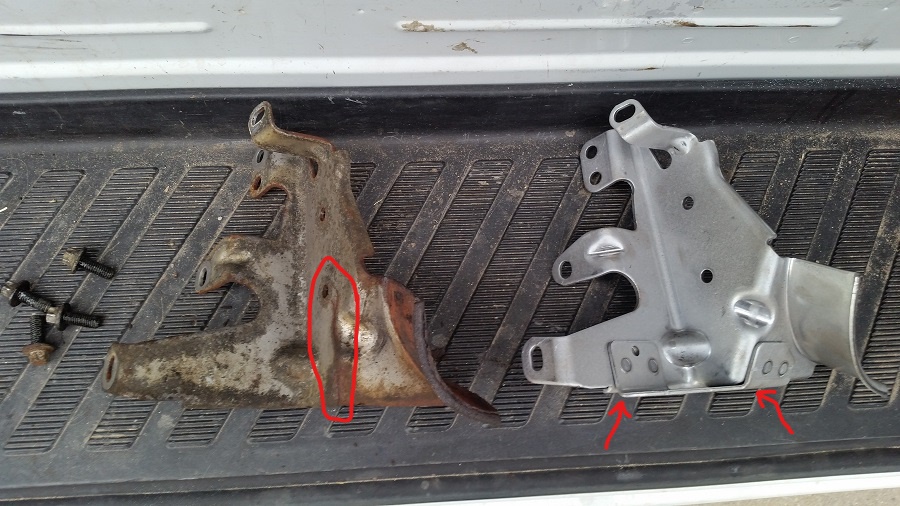 Installed: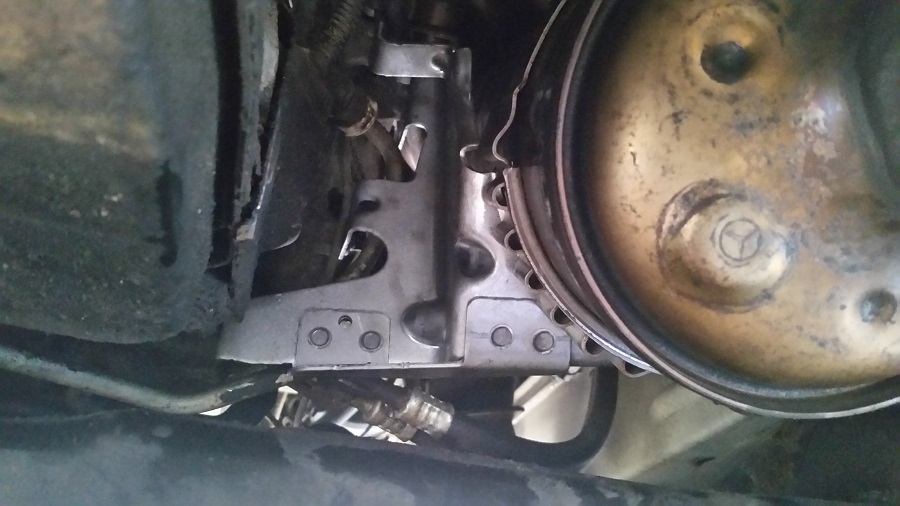 So keep an eye on those DPF brackets before they cause a much more expensive problem!