2004 2500 140WB high roof
So I finally got around to experimenting further with removing the heater housing cover, which I first asked about in this thread:
https://sprinter-source.com/forum/showthread.php?t=52078
TLDR, I didn't remove it because I was able to solve my problem without removal, but I suspect it could be removed. I might have found a reason for the "stuck/hard to turn air vent control" issue that folks have. Hopefully someone finds this helpful.
Essentially, it involves cutting 3 access holes into a seemingly pointless cross piece in the dash. I had only a 4in cutting blade on my grinder, but something smaller would allow you to make prettier cuts.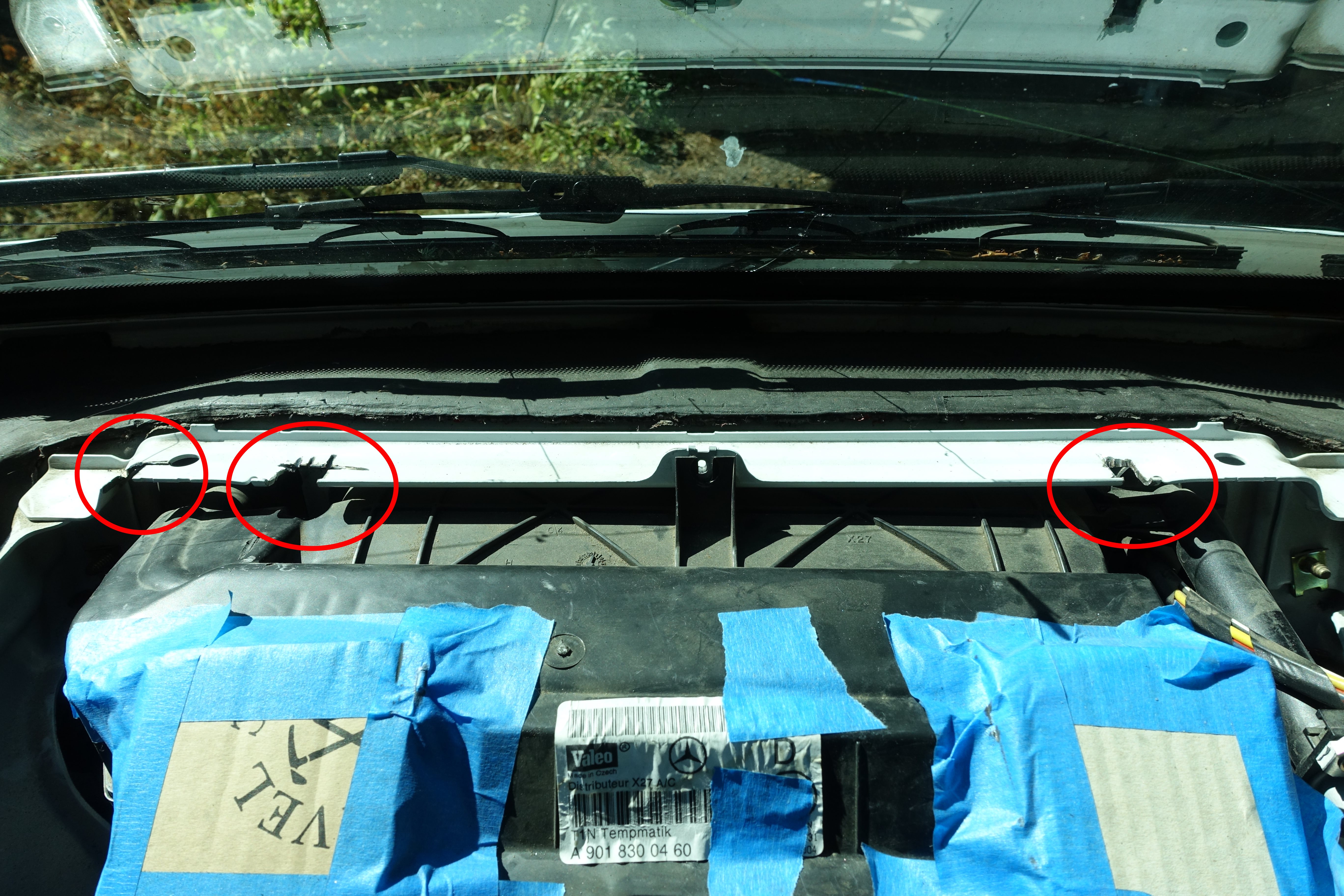 After that, there are 13 6mm hex-head screws and 3 T20 screws to remove. Only the 3 screws requiring the self-made access holes are difficult to get at. I bought a cheap normal length 6mm nut driver and cut the handle off in order to fit under the windshield.
From there, it appears the heater housing cover could be removed. It has seals around the pipes that come in and out, as well as a large seal where the air from the blower enters. I
think
you could wiggle that stuff loose and remove the cover.
However, I only needed access to the very front of the heater housing.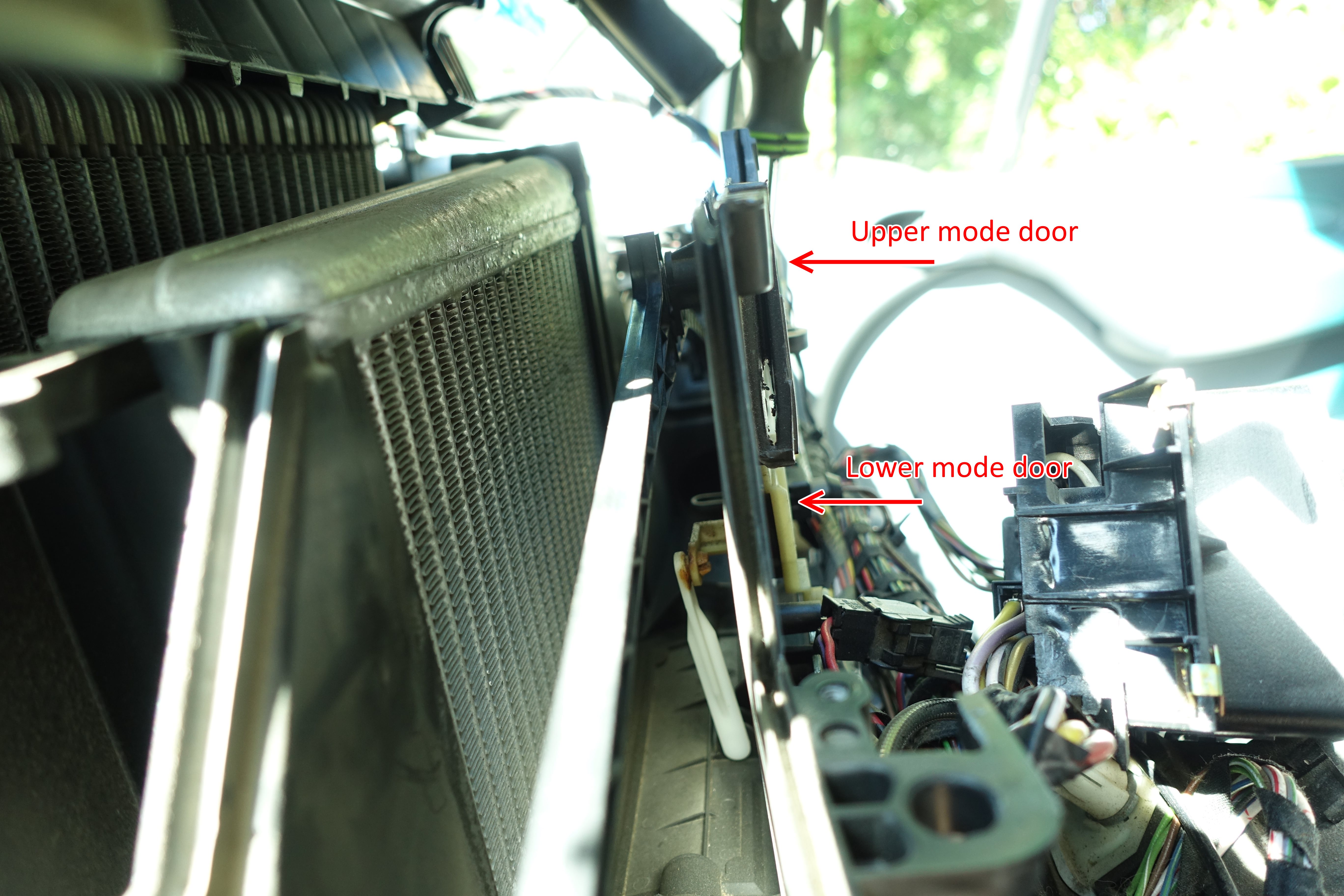 Earlier, I had accidently/on-purpose removed the rotating knob that controls the upper mode doors (ie vents to defrosters). I couldn't figure out how to reinstall it, so I had to get inside. As soon as I could see and touch the thing, its function was apparent. The knob rotates CCW, which pushes a rod-like thing to the right, causing the doors/vents to close. CW rotation pushes the rod-thing left, opening the doors.
The service manual describes a very specific procedure for reattaching the cables which operate the Upper and Lower mode doors from the Vent control on the Heat/AC control panel. I think if everything is not positioned just right, it's possible to pull/push one or both of the upper mode doors too far, causing it to become stuck. This then appears as the Vent control knob being stuck, especially if the cables become bent (mine was bent when I first inspected it).
If this happens, you might be able to fix it without having to remove the complete dash board. The upper mode doors can be accessed through the top front vents, so you only need to remove enough dash to remove the louvers. You might even be able to snake something in there without removing anything.
I made a short video showing how the upper mode doors operate, and also what it looks like when they are rotated too far.
https://www.youtube.com/watch?v=SggJHon2j7o