Aside from this question about fuses, I've completed adding three more 100W panels (from GreeSonic) to the original two 100W GoPower ones that came with my 2016 Unity TB. I've provided pictures and more details of my solar installation on my web page,
RV Tips, Upgrades and Customizations
: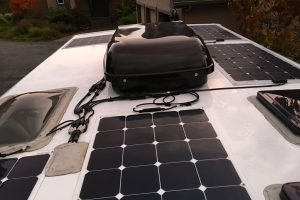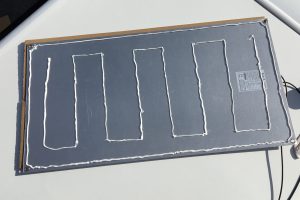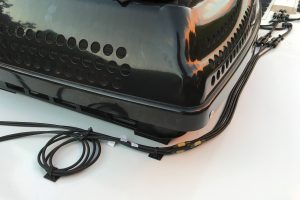 Many thanks to TurboPilot, Klipstr and other contributors to these helpful threads:
GP Flex 200 System Additional Panels (January 2016)
and
Installation of new solar panels (August 2016)
. And in particular thanks for the heads up about taking care of that 15 amp fuse between the battery and the charge controller.
One question I still need to resolve is whether I need to add in-line fuses for each panel at its parallel connection. I see a number of folk saying that it's necessary when wiring more than two panels in parallel to protect from short circuits, others saying it's not necessary and still others not mentioning it as part of their wiring instructions (as in the above two threads):
Here are two examples:
WindyNation
: "When you have panels connected in parallel […] a short in one panel can draw all 60 amps towards that short-circuited panel. This will cause the wires leading to that panel to far exceed 30 amps causing that wire-pair to potentially catch fire. In the case of panels in parallel, a 30-amp fuse is required for each panel."
AMSolar
: "You aren't going to get a surge from solar panels (unless maybe there was a very unusual solar flare, in which case you have bigger issues to worry about.) Because of that, our kits do not use fuses between the panels and the charge controller."​
Last edited: