Recent discussion regarding Van Compass Opti-Rate springs has inspired my query.
My 2016 2500 4x4 high roof 170, as built and fully loaded, weighs 9040# (3640# F, 5400# R).
My Sprinter has a Van Compass suspension installed by the original owner. The rear is likely what is now called "Stage 3.0" with the mini leaf spring pack and the previously supplied Fox shocks. Tires are LT265/75R16-E on factory alloy wheels.
I am contemplating the addition of rear Sumo springs and "Baja Bracket" rear shock mounts, but otherwise I no problems with the rear suspension
except
the van does not sit level when fully loaded. I would like to lift the rear a small amount (1-1.5") so that it sits level when fully loaded with gear and all tanks full.
My question today is about rear leaf spring lift blocks. There are already factory-supplied lift blocks under my rear axle tubes that measure 80mm x 70mm x 140mm (3.15" H x 2.76" W x 5.5" L).
Is there any reason not to use a 4.0-5.5" tall lift block in place of the factory supplied lift block (with new U-bolts, of course)?
If a taller lift block would be acceptable, does anyone have a link to a specific block or blocks you have used with success? LxWxH? Size of locating pin? (9/16?)
Here is a link to one that I found after a very brief search: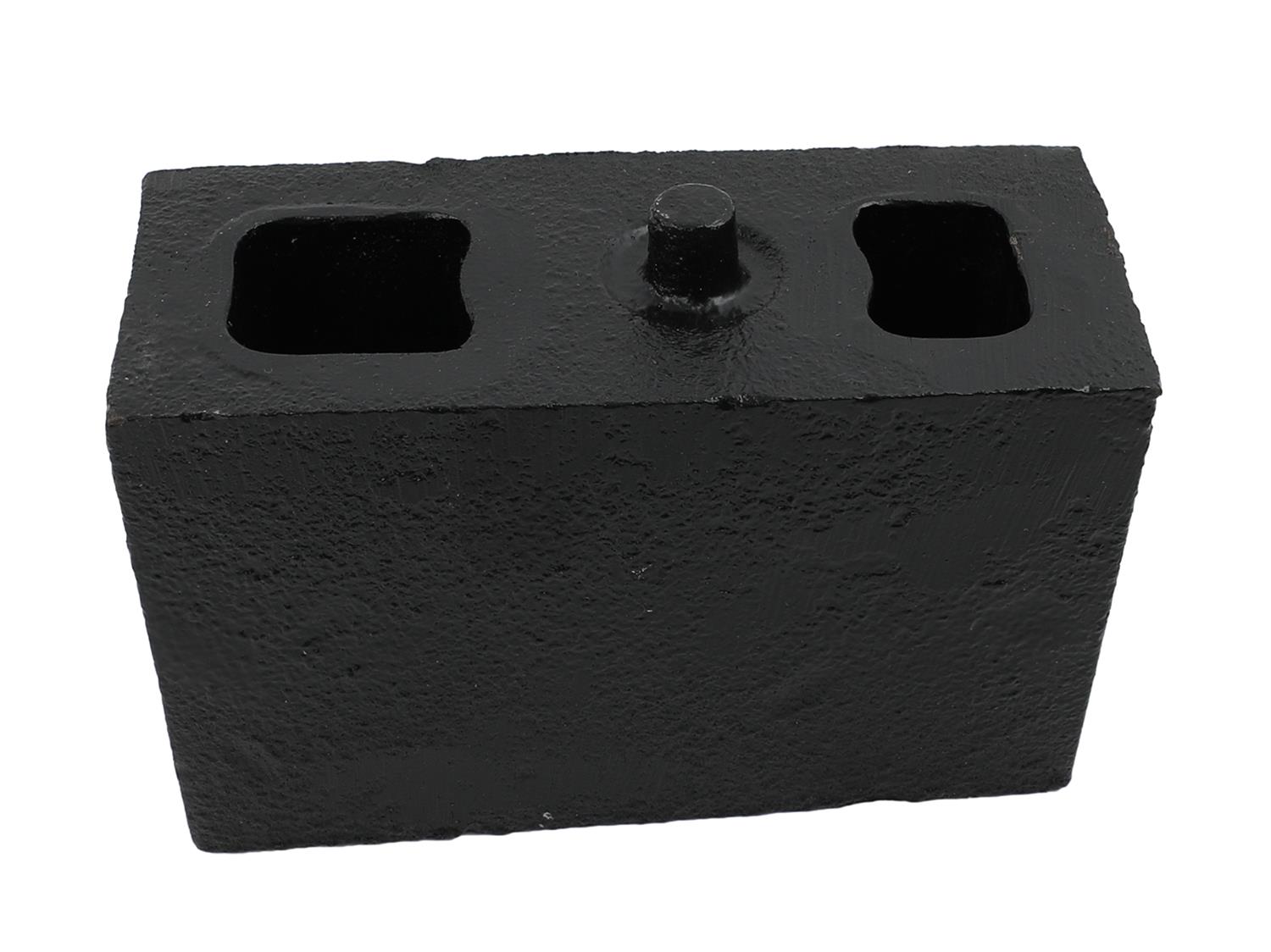 Free Shipping - Pro Comp Lift Blocks with qualifying orders of $109. Shop Suspension Blocks at Summit Racing.
www.summitracing.com
If a taller block is unacceptable on a Sprinter, please explain.
Here are some previous comments from another thread:
Just use [a] lift spacer, I did.
The correct fix is to increase spring rate to counter the weight/sag and get the ride height up, or, a block if you find the spring rate to your liking.
Here is my rear suspension (old photo supplied by original owner):
Last edited: