Hi all. New member here, from Scotland.
Just about to complete the purchase of a Sprinter from a friend.
Here are some photos: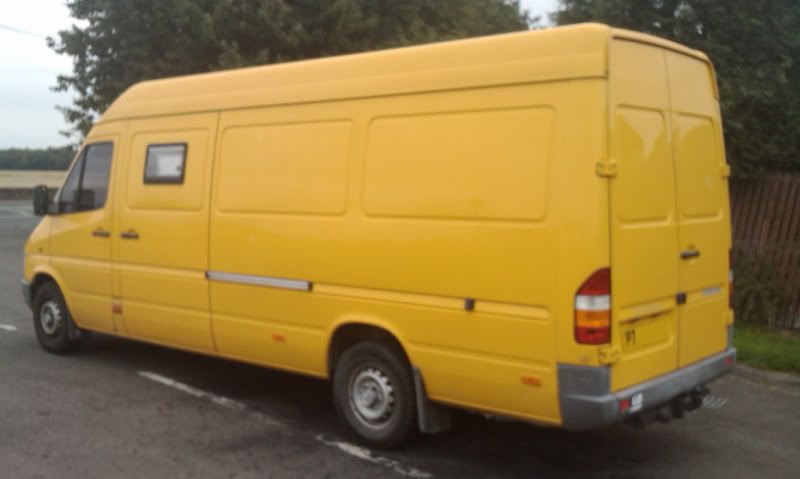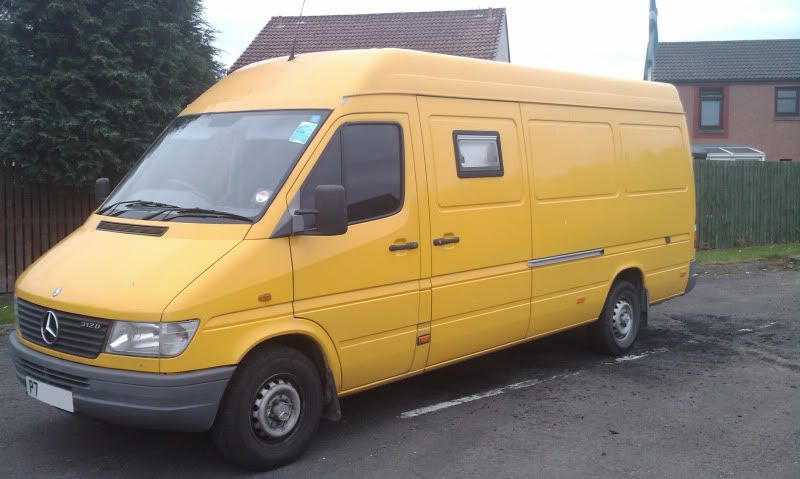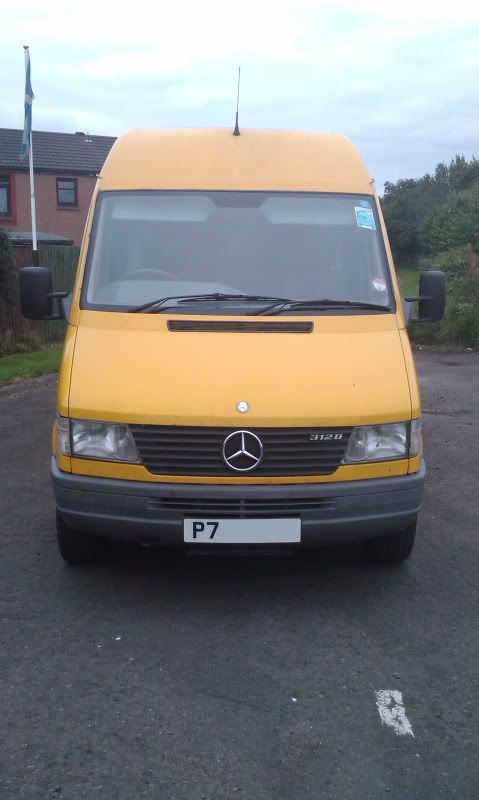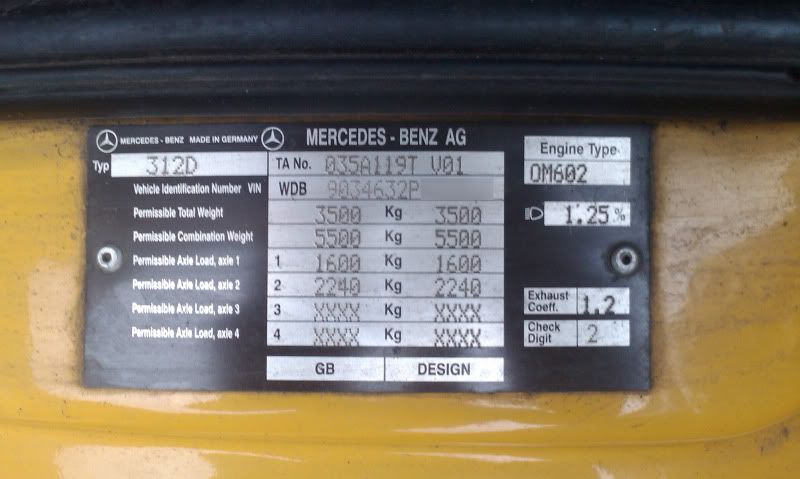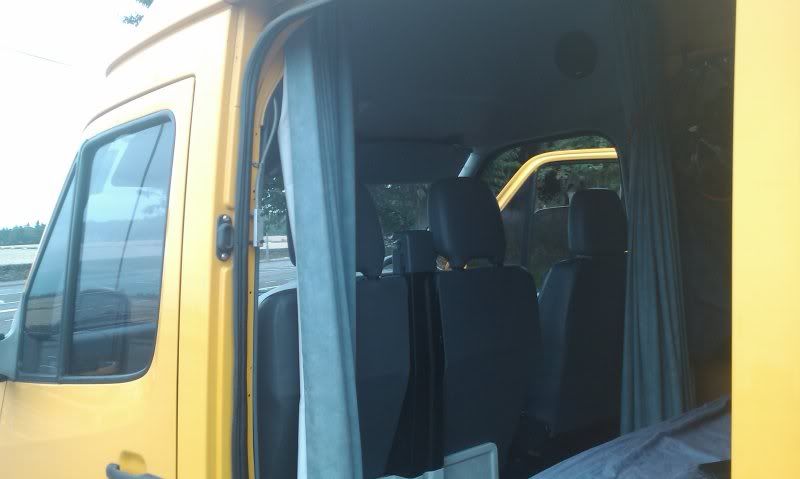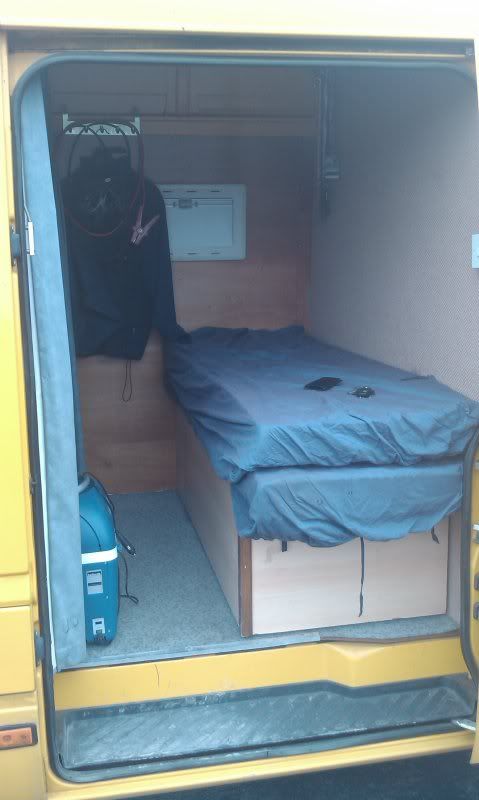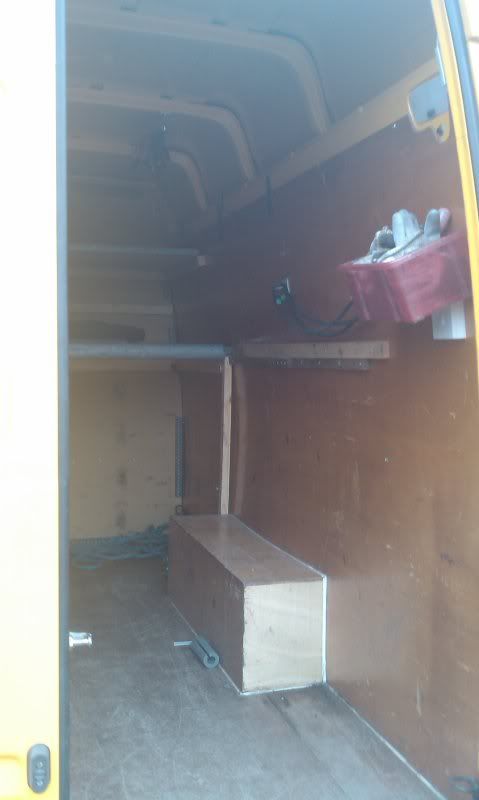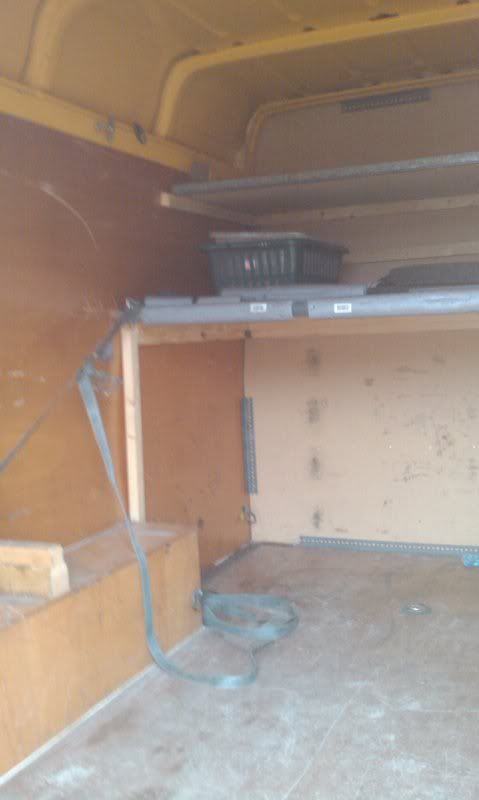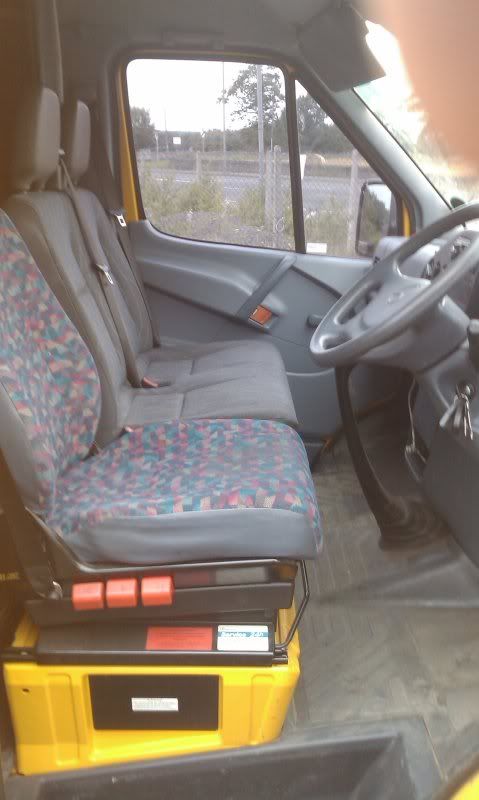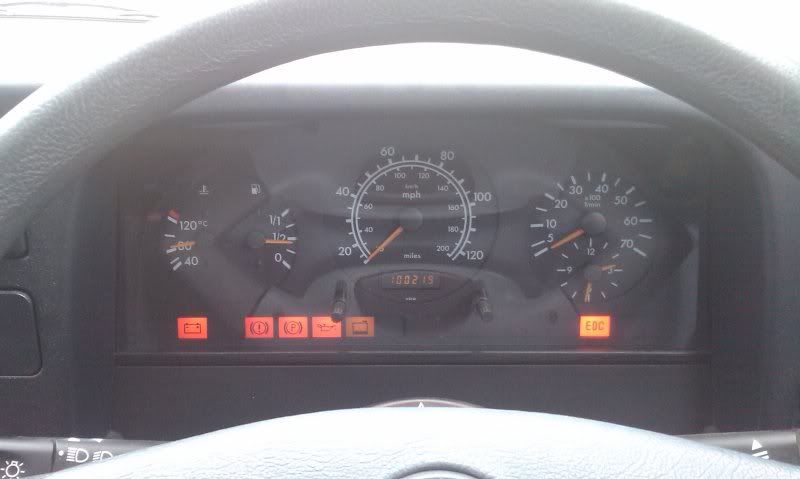 The van has done 100,000 miles and is a 1996 "P" reg, 312D. I think that's a 2.9 litre, 120bhp model?
It has a motorsports history - it was bought by a motocross team and painted that honking yellow, having originally been blue. It was then bought by my friend's racing team and used to haul a Seat Leon Cupra racing car all over the UK and Spain. My mate got it for nothing off the team and used it for moving him, friends and their mountain bikes around. Now, he's intending to buy a hi-spec Vito and as such, no longer needs the Sprinter.
I'm an HGV driver and have driven lots of vans in my early driving career. This does seem like a really nice one, I must say. I had an extended test drive this weekend and it just felt excellent.
Some small issues:
a little rust on the bottom of the rear/side, just behind the read wheel (both sides, passenger side worst)
a slight crunch going into 2nd gear
indicator stalk seems worn - clicks off, but doesn't seem to sit in line
steering column plastic shroud needs refitted
has had double passenger seat fitted, which interferes with operation of night heater (is also the wrong cloth pattern)
Sliding side door is a little tempremental to open/close - seems like a handle/catch issue
Any of you like to put a value on what you see? Any suggestions as to the problems and cures for them? Any suggestions what to do to it? (apart from paint of course, which I would consider)
I intend to use it to take my missus to the Triathlons she competes in and to maybe pick up some light haulage work at nights/weekends. Will likely use it to commute to work sometimes too...